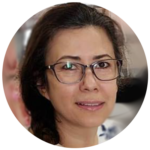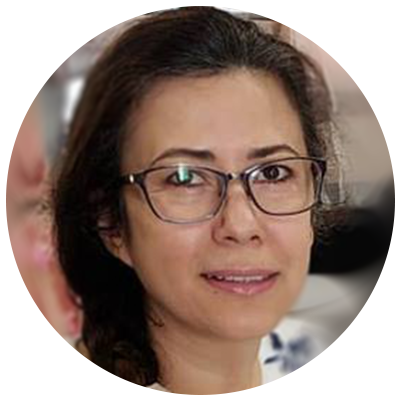 Libia was born in Colombia; there she studied business administration in Universidad Libre de Cali. In addition, she studied Fashion Design in ESMODA, a design school. Libia did not enter the fashion world by accident.
Libia's childhood passed between fabrics and clothing her mother made in the clothing workshop she had in her home. This lifestyle led Libia to foster a fascination for dresses and provided an aesthetic fashion experience that marked her life from an early age. In the beginning, Libia created dresses for her Barbies with pieces of fabric she found. As she grew, she learned to use a needle, scissors, and sewing machines. Also, she helped in the workshop with easy tasks such as hems or making skirts. Those interests were stimulated by her mother, who took pains to teach Libia the secrets of creating perfect garments. Later, her mother taught her the trade and allowed her to participate actively in the creative process of designing for their clients. In this way, Libia learned to value the satisfaction of clients when they receive a garment tailored to their expectations, and when they see their physical attributes highlighted by a gown.
After Libia finished high school, she dreamed of having her own company to design, construct, and market women's clothing. Then, Libia studied Business Administration and Fashion Design, two professions that allowed her to make her dream a reality. With these foundations, Libia transformed her mother's company by setting two main tasks: producing the designs and meeting sales goals that allowed them to grow and expand their business. 
In 1999, Libia moved to the United States. Here, she expanded her horizons and strengthened her creativity by traveling and learning from other cultures. In 2000, Libia began working at David's Bridal in Dayton, Ohio. Eventually she transferred to Omaha, Nebraska, store and was promoted to alterations manager. She was responsible for achieving company sales goals, hiring staff, establishing work schedules, supervising timely delivery to clients, and ensuring the quality control of all tasks.
Later in 2017, Libia had the opportunity to become a businesswoman again by creating a clothing design and accessory company for modern women, Livi's Designs. With this company, Libia aspires to offer clients designs that are both elegant and practical for life through innovative designs that allow them to express their own individuality.